Pedernales Falls State Park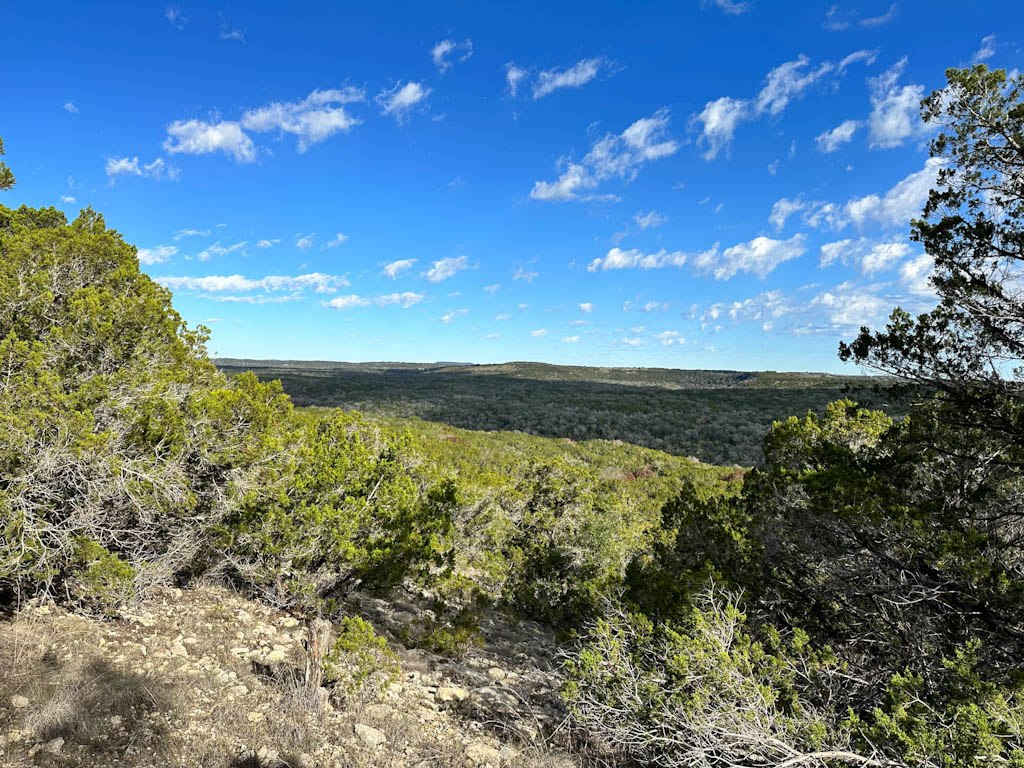 A beautiful vista from Pedernales Falls State Park
Description
Pedernales Falls State Park opened in 1971. It was purchased from private owners and is 5,212 acres. It's east of Johnson City, Texas and sits next to the Pedernales River. It has multiple hiking trails of varying difficulty.
Address
2585 Park Road 6026 


Johnson City, TX 78636
---
Personal stats

Visits
| | | |
| --- | --- | --- |
| 📆 | First visited | 12/14/2022 |
| 📍 | Location | San Antonio, Texas |
| 🪶 | Species seen | 10 |
| 📊 | Visited | 1 |
---
Experiences & anecdotes
12/14/22 - While on a work trip in Johnson City, TX, one of our activities was to go on a hike at Pedernales Falls State Park. We planned to do the Wolf Mountain Loop trail. We arrived a bit after 9AM. Either it was too late in the day or bad luck, but I only saw 10 species of birds there. I got hyped up looking over the list of recently reported birds there on eBird but didn't get lucky this time. There were a few opportunities to get some great recordings of a few new species like the Dark-eyed Junco.
---
Captured media
Photographs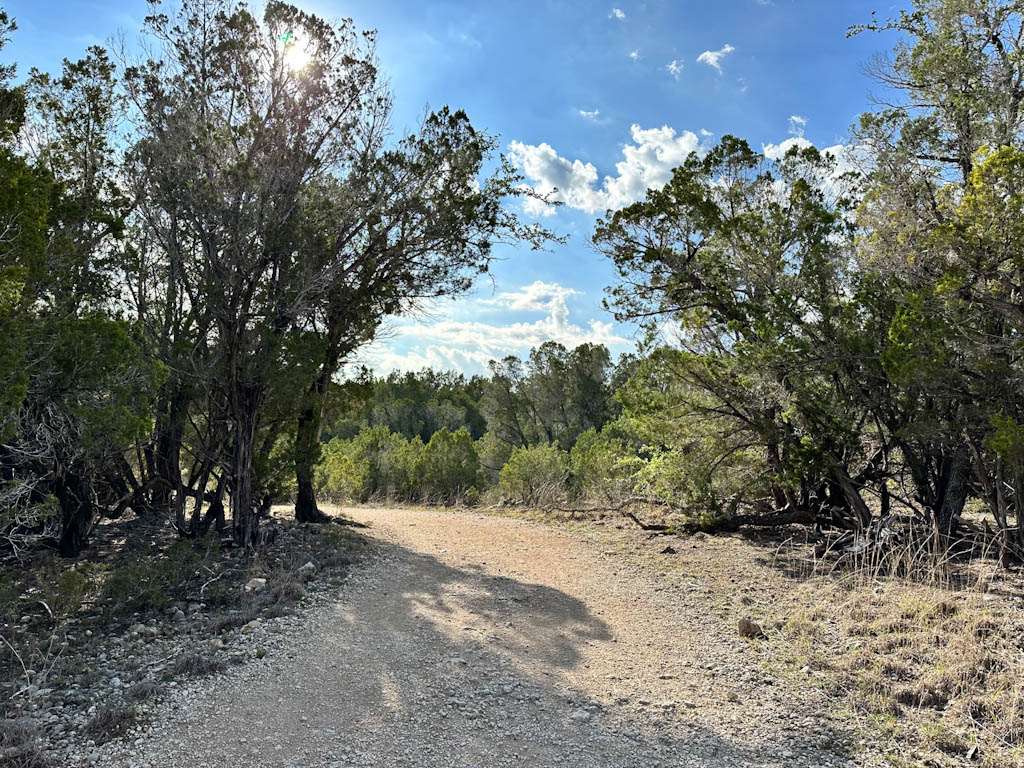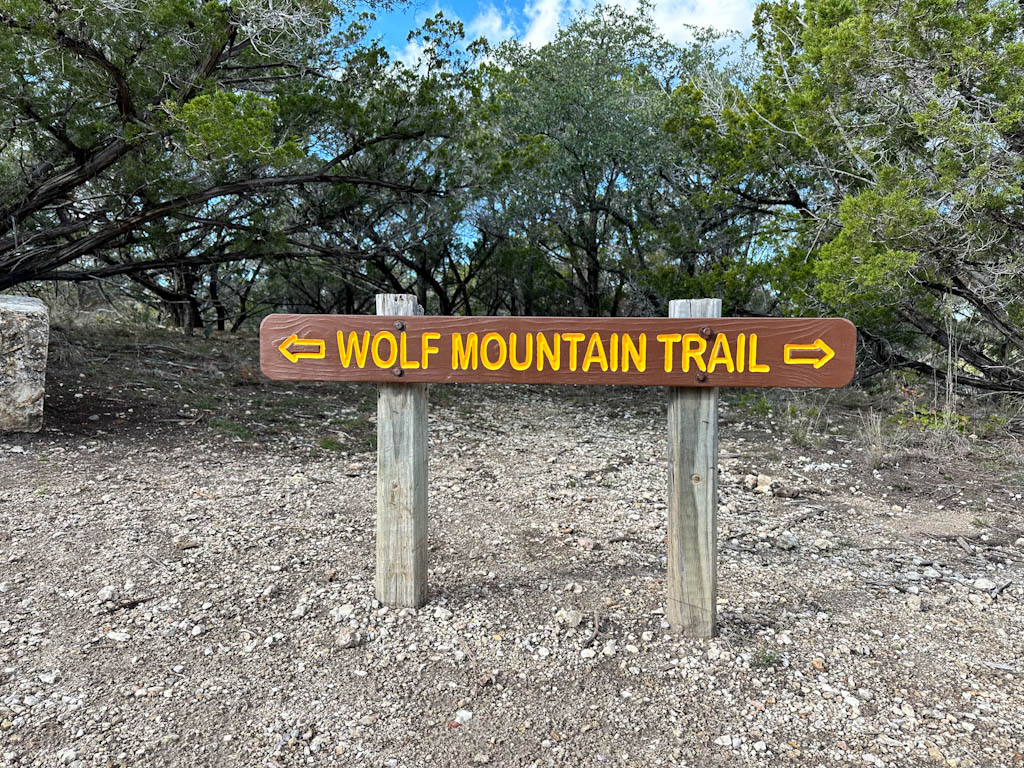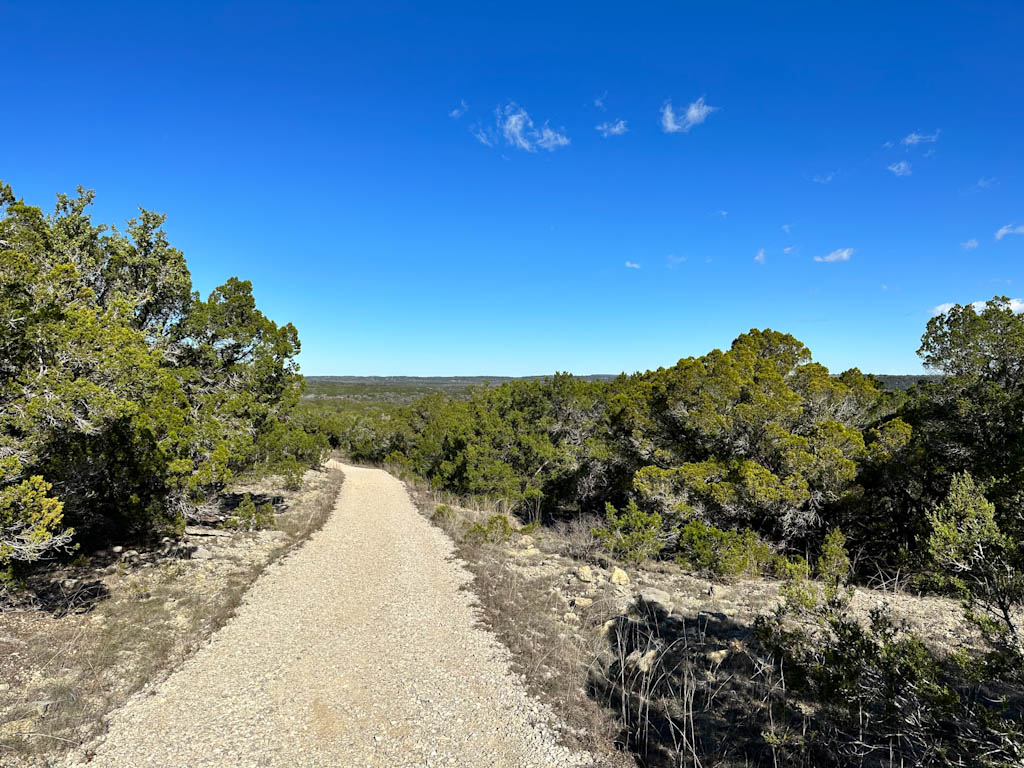 Another view of the Wolf Mountain Trail
Audio recordings
ML513216501 - 0:24

This is my first recording of a Dark-eyed Junco. I used to see them all the time in California, however I didn't really record birds back then. I started recording more consistently after the Merlin app launched and I got a dedicated microphone setup.
---
From my blogs