Dohat Arad Lagoon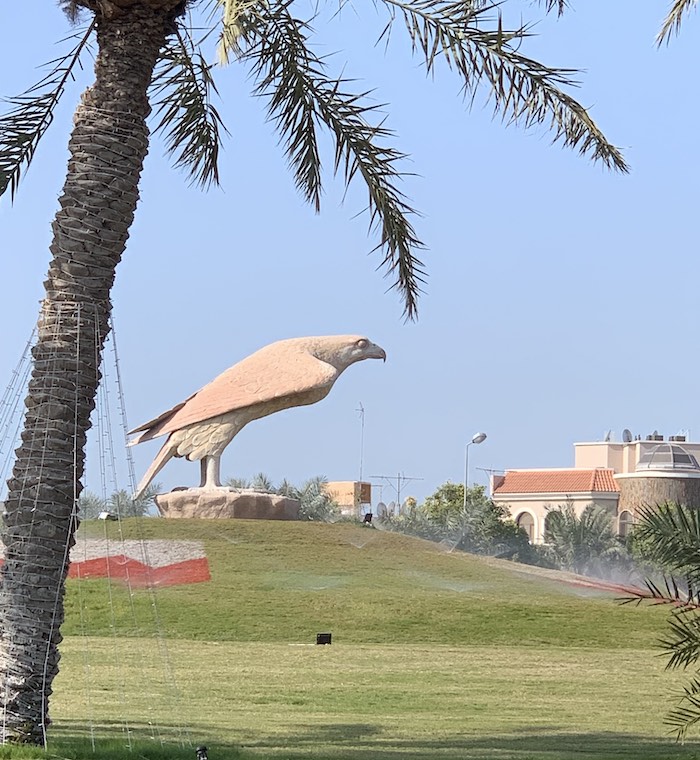 The cool, gigantic falcon statue perched atop a small hill at the lagoon.
Description
Dohat Arad Lagoon is located in Al Muharraq, Bahrain. It offers 3km of walking paths around the lagoon with great views of many shorebirds. When I visited, we went to eat at Freej Bin Rashdan Authentic Bahraini Cuisine. My spouse surprised me with a visit to this special restaurant in 2018. It sits right on the edge of the lagoon and offers beautiful views of the lagoon and the many birds that visit.
Address
Shop 29، 224 Road 147
 Muharraq, Bahrain
---
Personal stats

Visits
| | | |
| --- | --- | --- |
| 📆 | First visited | 12/24/2018 |
| 📍 | Location | Al Muharraq, Bahrain |
| 🪶 | Species seen | 13 |
| 📊 | Visited | 1 |
---
Experiences & anecdotes
12/24/18 - My spouse took me to Freej Bin Fashdan restaurant so we could enjoy breakfast while watching birds scurry around the lagoon. The food itself wasn't super memorable, but our wild bird companions left a lasting impression on us. I had my camera placed precariously on a chair next to me, keeping it nearby in case any of the birds decided to wander closer. Large Western Reef-Herons in both gray and white versions stomped around in the mud while Gull-billed Terns and Black-headed Gulls zipped around in the air looking for their next meal. After eating, we explored the walking path along the outer edge of the lagoon.

---
Captured media
Photographs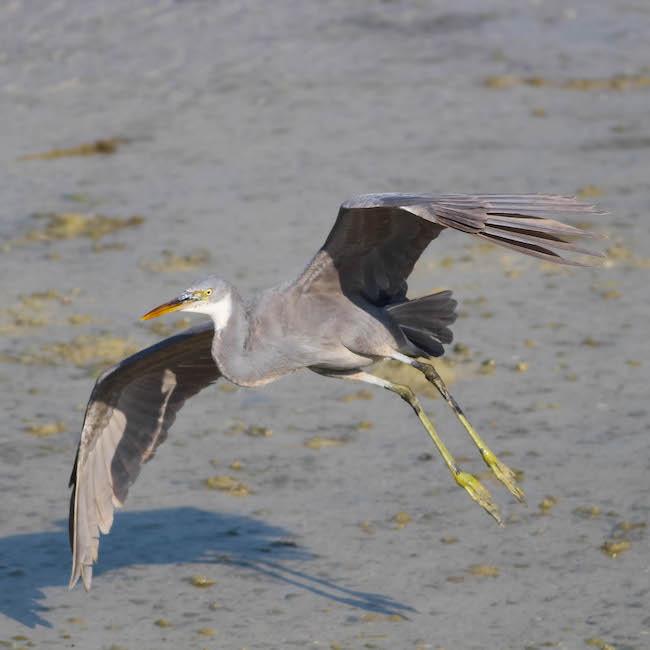 This Western Reef-heron (dark morph) shows off an impressive wingspan as it prepares to land.
|
12-24-2018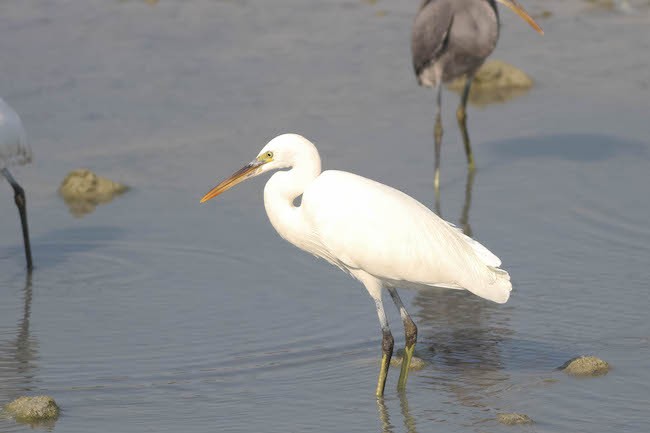 A profile of the Western Reef-heron (white morph)  | 12/24/2018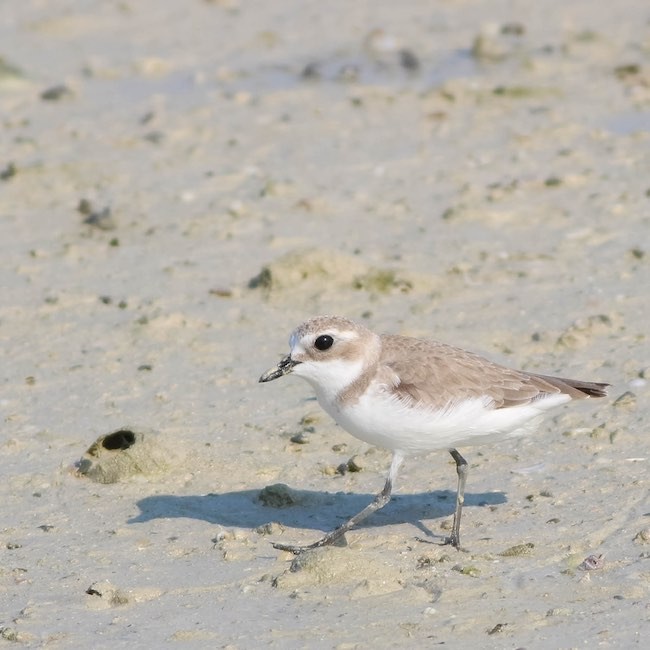 A Kentish Plover makes its way through the lagoon mud. | 12/24/2018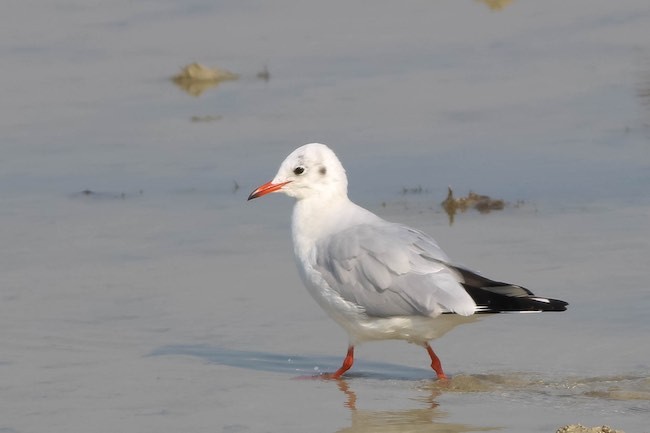 Black-headed Gull in non-breeding plumage. | 12/24/2018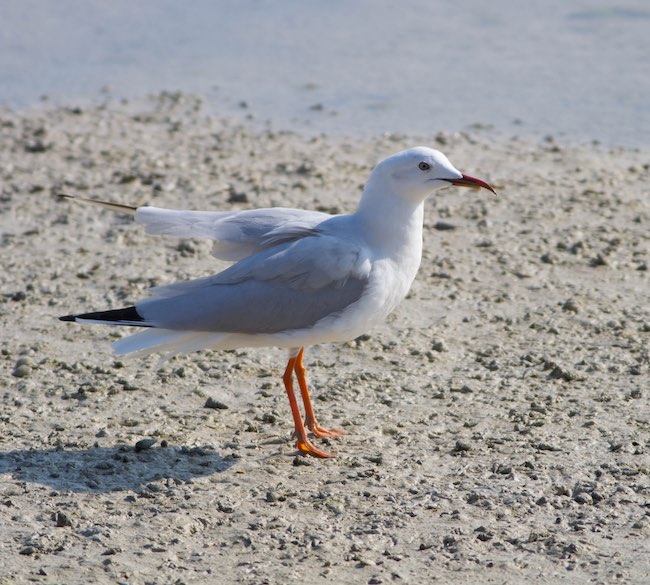 Slender-billed Gull. | 12/24/2018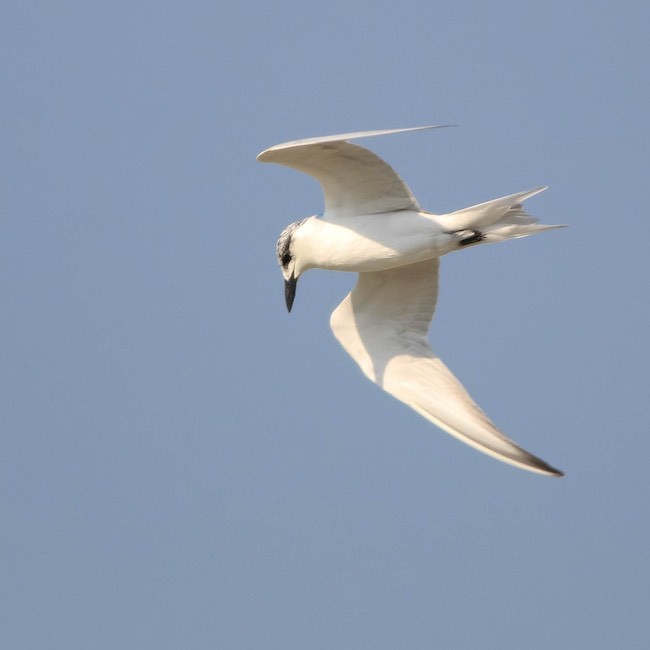 Gull-billed Tern. | 12/24/2018
Audio recordings
---
From my blogs