birding.blog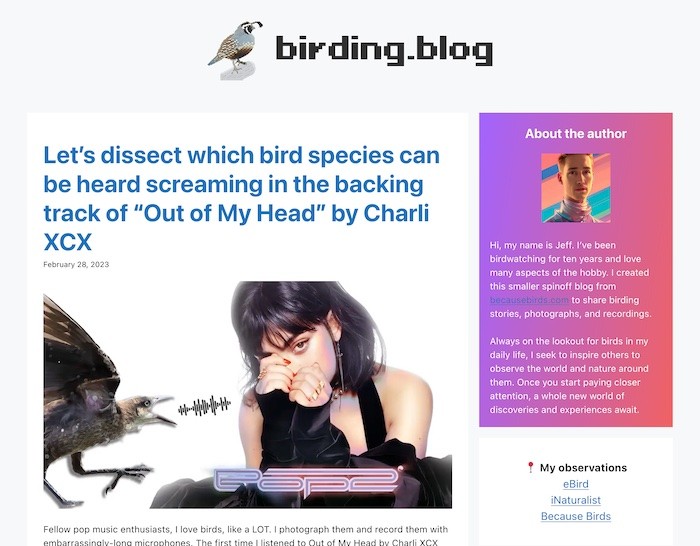 The current 2023 design of birding.blog
---
Description
birding.blog is a spinoff birdwatching WordPress blog launched in 2022. It is a place to share smaller birding experiences and random thoughts.
---
History
In December 2022, Birding Blog was launched to compliment my main efforts on Because Birds. I loved the domain name birding.blog so much I felt the need to grab it and see what it can turn into.
---
Focus
Birding Blog is a secondary place for me to share bird-related thoughts and experiences that come to mind. I plan to continue using it to write about ongoing bird recording trips, photography, and other fun things I may not want to post on directly on Because Birds.
---
Technical details
Birding Blog runs on a virtual private server (VPS) on Digital Ocean.
---
Design
Current design
Homepage
Birding Blog currently leverages a Full Site Editing (FSE), open source, block-based theme from GeneratePress. This lightweight theme allows for a focus on the content with extremely-high PageSpeed scores across mobile and desktop.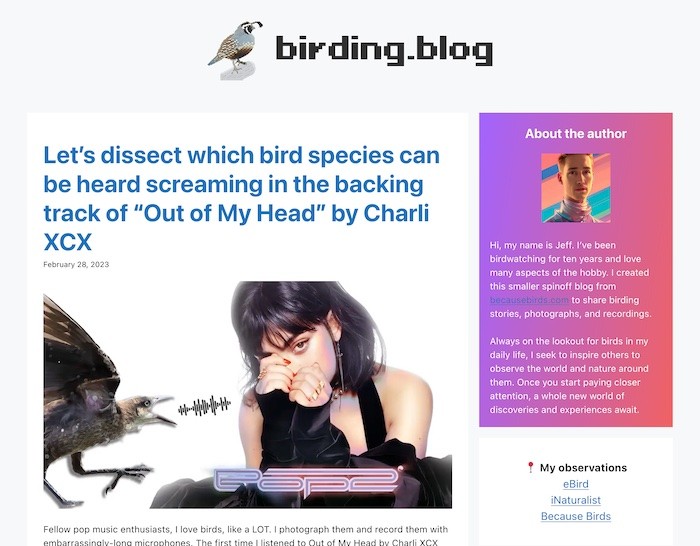 Logo
The California Quail pixel art logo was designed by the talented pixel artist alurasheans.